FDA warns Sanofi of cGMP violations at plants in Canada and France
Finds mould and nesting birds at plant in Toronto, Canada
The US Food and Drug Administration (FDA) has sent a warning letter to Sanofi Pasteur, the vaccines division of French pharmaceutical manufacturer Sanofi, outlining violations to cGMP rules at the firm's plants in Toronto, Canada and Marcy l'Etiole, France.
The warning letter outlines the findings of plant inspections conducted by the FDA in March and April this year, which revealed 'no less than 58 non-conformances relating to the isolation of mould within the BCG tuberculosis aseptic processing areas' at the Canadian plant since August 2010.
Among other problems at the Toronto plant, the US regulator said Sanofi had failed to monitor environmental conditions properly and did not have an adequate system for cleaning and disinfecting aseptic processing areas and equipment.
The FDA also said Sanofi had failed to maintain buildings in a good state of repair after observing nesting birds in the intake grilles for the air handling units.
In France, problems included not thoroughly investigating what caused some batches of Conjugated Haemophilus Vaccine and typhoid vaccine to test out of specification. Some batches, for example, were found with critical lyophilisation defects that were not rejected by the semi-automated inspection process.
The FDA has ordered Sanofi to undertake a 'comprehensive and global assessment of all of its manufacturing operations to ensure that all products conform to FDA requirements'.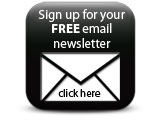 While acknowledging that on 21 June Sanofi Pasteur temporarily suspended manufacturing of TheraCys (Intravesical) (BCG-IT) at its Toronto plant in order to renovate to improve the quality of the environment, it said it disagreed with some of Sanofi's responses to its observations and has requested a meeting with Sanofi executives to discuss its them and its plans going forward.