FDA warns SmithKline Beecham of CGMP violations
Inspection found failings with microbiological contamination and laboratory control procedures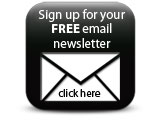 The US FDA has sent GSK a warning letter after finding 'significant' violations of CGMP regulations at its SmithKline Beecham facility in Worthing, West Sussex, UK.

An FDA inspection of the pharmaceutical manufacturing facility in March found failings with microbiological contamination and laboratory control procedures, which caused the firm's drug products to be adulterated.

The FDA said: "A media fill conducted during January 2011 resulted in two contaminated units. Your firm attributed the failures to stopper bags left inside the Class 100 area for a long period of time. There is inadequate information available to support this conclusion, including information regarding the micro-organisms recovered from the stopper bags and the sterility test conducted, along with an evaluation of your sampling procedure and environmental monitoring programme."

According to the FDA, GSK had intended to use the media fill data to extend the sterility holding times for product contact components, without the approval of its quality unit.

The FDA was also concerned that GSK's SOP PMC6169 'did not require manufacturing materials to be removed to an appropriate area for storage during shutdown of operations and prior to bringing the area back into classified status'.

As well as problems with microbiological contamination and laboratory procedures, the FDA also said personnel gown monitoring conducted during routine aseptic filling was inadequate and found failings with GSK's visual inspection procedures.

GSK has 15 working days of receipt of the warning letter to explain in writing the steps it has taken to correct the violations.