FDA warns of fake Avastin in US
Genentech says counterfeit product does not contain active ingredient bevacizumb
Avastin 400mg/16mL vial packaging
The US Food and Drug Administration (FDA) is warning patients and doctors about counterfeit versions of Roche's cancer drug Avastin 400mg/16mL, which may have been purchased and used by some medical practices in the US.
The Swiss pharmaceutical manufacturer and its US biotechnology division Genentech said chemical analysis of the counterfeit vials tested to date has confirmed that the product does not contain the active ingredient, bevacizumab.
'We are working with the US Food and Drug Administration (FDA) and law enforcement to aid their evaluations, determine the source of the counterfeit drug, and prevent its further distribution,' the firms said.
The FDA has sent letters to 19 medical practices in the US, which bought unapproved cancer medicines, informing them that may include the fake Avastin.
The counterfeit version is labelled as Avastin, manufactured by Roche. Roche only manufactures Avastin approved for marketing outside the US.
The counterfeit Avastin vial packaging
Packages or vials may be false if they:
are labelled with Roche as the manufacturer
display batch numbers that start with B6010, B6011 or B86017
Genentech sells the only FDA-approved version of Avastin in the US. This version does not include the Roche logo on the packaging or vials. In addition, Genentech's Avastin vials and packaging have a 6-digit numeric batch number and expiration dates in a 3-letter month and 4-digit year format (e.g. JAN 2014). The FDA said the counterfeit Avastin, could have been supplied by Quality Specialty Products (QSP), a foreign supplier that may also be known as Montana Health Care Solutions. Volunteer Distribution in Gainesboro, Tennessee is a distributor of QSP's products.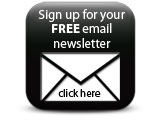 The FDA has requested that the 19 medical practices stop using any remaining products from these suppliers.