Faller Packaging releases 2020 company report
The company's biggest upcoming project is a building for its headquarters in Waldkirch, Baden Wuerttemberg
Faller Packaging has released a sustainability report for 2020, designed to provide the public with an insight into the activities and changes at the company. Entitled "Safely navigating the coronavirus crisis together", the report highlights the current economic, environmental and social activities of the secondary packaging company.
Despite the pandemic, the manufacturer says it was able to increase its sales by around 2.2% to €143m, in part owing to a regular flow of orders from the pharmaceutical industry. "As a result, there was continued demand for our products even during the lockdown periods – and this demand was of course the main foundation for our economic stability," said Dr Daniel Keesman, CEO of Faller Packaging.
In 2020, investments were lower than in previous years, but the company has big plans from 2021 onwards. It aims to expand the capacity of its Polish plant in Łódź, while the construction of headquarters in Waldkirch, Baden Wuerttemberg will be the largest investment in the company's history. The site is planned to offer space for a production hall with automated logistics and a high-bay warehouse, as well as an administration building.
"The new building will increase our efficiency and profitability, reduce our consumption of resources and leverage synergies by merging the two sites, making our production, logistics and administration fit for the future," said Dr Michael Faller, Managing Partner of Faller Packaging.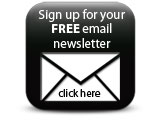 The company says it continues to reduce its consumption of raw materials and has been able to achieve additional savings through renewable energies. In the social sector, support for MAVUNO in Tanzania was high on the 2020 agenda. The project aims to improve the living conditions of the rural population in the Kagera region. Modern cultivation methods and environmental protection are the cornerstones of the project. In 2020, for example, around 5,000 trees were planted because of a donation from Faller Packaging.
Companies