First CO2 botanical extractor at WeedMed enters operation
The 26,000 sq ft production facility is set to host three additional Vitalis-manufactured Q-90 CO2 extractors by 2020
Vitalis, the equipment manufacturer based in British Columbia, has announced that its extraction technology system Q-90 entered commercial operations at WeedMD's facility in Aylmer, Ontario, in November 2019.
The Q-90 system is the first botanical extractor that uses CO2 as a solvent to be commissioned by CX Industries, WeedMD's wholly-owned subsidiary and extraction centre-of-excellence.
The 26,000 sq ft production facility is set to host three additional Vitalis-manufactured Q-90 CO2 extractors by 2020, with expectations to extract and process more than 200,000 kg of biomass annually.
WeedMD Inc. is the Canada-based, publicly-traded parent company of WeedMD Rx Inc., a federally-licensed producer of cannabis products for both the medical and adult-use markets.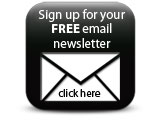 Vitalis systems are designed, fabricated, and tested in accordance with the latest industry codes and carry all appropriate certifications, including American Society of Mechanical Engineers (ASME), National Board (NB), Canadian Standard Association (CSA/CRN), European Conformity (EC/PED) and Good Manufacturing Process (GMP).
Companies