First S100 Newman labeller installed
New pharmaceutical filling and packaging company chooses S100 for syrup production line
The cost-effective S100 from Newman
Following its recent launch, the first S100 fully automatic self-adhesive labelling system from UK-based Newman Labelling Systems has been purchased by new pharmaceutical filling and packaging company Percuro Medica.
The S100 has been installed as part of Percuro Medica's new production line based in Park Royal, London and is being used to automatically label cylindrical glass and plastic syrup bottles. The line has been designed for maximum efficiency with an infeed of bottles direct from a filling machine; bottles are then collected on a turntable at the end of the process.
For Percuro Medica, the benefits of the S100 are its ability to automate the labelling, and inclusion of the product/label counting facility as an inherent part of the machine, which has helped the reconciliation process. This is enhanced by the S100's speed of operation, labelling up to 100 containers per minute.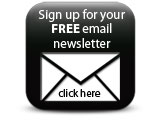 Based largely around the higher capacity NV2 system platform, the S100 features cGMP design and robust stainless steel construction but features are kept to a minimum to meet the demand for lower cost.
Companies