Flemming Ornskov to become Shire CEO
Following the retirement of Angus Russell
Angus Russell, chief executive of Shire, is to retire next year after 13 years with the Dublin-based pharmaceutical firm.
Flemming Ornskov will join the Shire Board as chief executive designate on 2 January 2013. This will be followed by a handover period to ensure a smooth transition before he takes up the role on 30 April.
From January, Ornskov will spend time with all three Shire businesses, but initially focus on the Specialty Pharmaceuticals business. He will be based at Shire's offices near Philadelphia, US, during this period.
Ornskov joins Shire from Bayer where he is currently chief marketing officer and global head, Strategic Marketing for General and Specialty Medicine.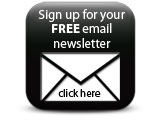 Shire chairman Matthew Emmens said: 'Flemming is highly qualified for this role and brings diverse and deep expertise to Shire. His pharmaceutical experience spans start-ups, equity and venture capital as well as mature global multinationals, in marketing roles and increasingly senior leadership positions.'
Companies