Follicum identifies receptors for potential new class of diabetes drug
This represents an important milestone in the continued development of Follicum's diabetes drug project, opening the possibility of the identified receptors becoming a potential drug target for stimulating insulin secretion and reducing diabetic complications
Follicum has successfully mapped the receptors in insulin-producing cells that bind Follicum peptides.
The research was conducted in collaboration with Swiss proteomics specialist Dualsystems Biotech and aimed to identify receptors in a well-characterised insulin-producing cell line that bind the company's peptides.
The purpose of the experiments also included analysis on how the structure of the peptides can be optimised for the selection of novel drug candidates.
The experiments confirmed the existence of such receptors, thus suggesting that they could become new drug targets for Follicum's peptides in diabetes treatment.
To verify the hypothesis, the company will initiate detailed studies of the receptors in preclinical trials within the framework of its established cooperation with Professor Jan Nilsson's group at the Clinical Research Center, Lund University.
Jan Alenfall, CEO at Follicum, said: "With the new results from our diabetes project involving our peptide classes, we now look forward to conducting further studies to expand our knowledge, thereby paving the way for a potential development of a whole new class of diabetes drugs. We have recently strengthened our organisation and we are looking forward to continued collaboration with Lund University."
The preclinical research is partly funded by a recent grant from the Novo Nordisk Foundation. Follicum is also a member of a major diabetes project, financed by the Swedish Foundation for Strategic Research.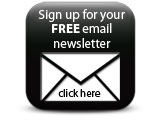 The company participates together with several leading companies within diabetes such as Novo Nordisk, Johnson & Johnson Innovation, Pfizer as well as Region Skåne/University Hospital of Skåne in Malmö.
Companies