Follicum selects new diabetes drug candidate
New peptide drug candidate that protect beta cells and address other diabetes complications to enter preclinical stages
Follicum, a biotechnology company focused on peptide-based drugs has announced that a drug candidate has been selected for the treatment of diabetes and protection of beta cells. The drug candidate has shown unique effects in both in vitro and in vivo models, including for diabetes-related complications.
Although there are several treatments already on the market for diabetes, many tackle the problem of insulin release, failing to address the problems caused by high blood sugar. These issues include fatty liver, impaired kidney function and cardiovascular diseases such as; thrombus and myocardial infarction.
The new peptides contribute to stabilising blood sugar levels, however, they also protect beta cells from the destructive impact of the high blood sugar and inflammatory factors commonly seen in diabetics. As beta cells produce insulin, protecting them directly treats the cause of blood sugar changes as opposed to managing the consequence.
The Swedish-based company has now chosen the most promising drug candidate from these peptides, for further development. Based on the results of a preclinical program, the company will start planning of a clinical phase I study in 2020.
Jan Alenfall, Follicum CEO, said: "We are delighted to be able to select a drug candidate in the diabetes project. Several of our peptides exhibit good effects in initial studies. The peptides show different profiles between them, with effects on different types of diabetes-related complications. We now intend to evaluate this further in parallel with the preclinical development of the chosen drug candidate, not least because potential partners for the project have shown interest in the different types of complications."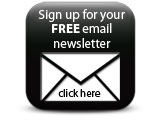 In addition to the selected drug candidate, three "follow-up" candidates have also been selected. These exhibit individual effect profiles that differ from the main candidate and they will be evaluated in parallel for treatment of other complications than those targeted by the main drug candidate.
Companies