Free webinar to benefit cell therapy experts
PCI and TrakCel host 'Successfully Managing the Unique Demands of Cell Therapy Supply Chains'
Cell therapy professionals are invited to join a specialist webinar by industry experts PCI Pharma Services and TrakCel on Wednesday 20 April at 14.00 GMT, addressing the unique complexity of an autologous therapy supply chain.
Hosted by European Pharmaceutical Manufacturer magazine, the webinar will be delivered by Rachel Griffiths, PCI associate director, clinical services, and Dr Matthew Lakelin, TrakCel Vice President Scientific Affairs and Business Development.
Commenting on the emergence of cell therapy approaches, Griffiths said: 'Cell-based therapies are being used increasingly to treat many diseases for which no other adequate treatment options are currently available. These therapies contain modified human cells that can regenerate or augment a recipient's dysfunctional cells, tissues or organs. Cells' biological characteristics are typically altered ex vivo before administration of the final product to patients.'
Explaining the complexity of the cell therapy supply chain, Lakelin said: 'Every constituent of the supply chain must be seamlessly orchestrated for a cell therapy product to reach every patient. From collection of cells through production into a drug product and reverse logistics back to the patient, this process is very complex but a risk-based approach can mitigate potential challenges.'
PCI and TrakCel's free learning event will enable participants to understand:
How product characteristics can influence the management of the cell therapy supply chain
What might influence the decision to have centralized or localized manufacturing strategies
The information required to successfully import and export cell therapy materials.
More information and registration for the cell therapy webinar is available online at http://www.epmmagazine.com/webinars/successfully-managing-the-unique-demands-of-cell-therapy-sup/.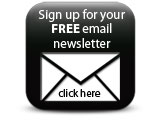 The webinar is the first in a series held by PCI in partnership with European Pharmaceutical Manufacturer magazine. Find out more at http://pciservices.com/events/.
Featured Companies