Fujifilm Diosynth Biotechnologies opens UK facility
Biotechnology | Contract Manufacturing
New facility will utilise primarily single-use technologies for both upstream and downstream operations
1000L and 200L single-use bioreactors at Fujifilm Diosynth Biotechnologies ay Billingham, UK
Contract development and manufacturing organisation Fujifilm Diosynth Biotechnologies has formally opened its new mammalian cell culture cGMP manufacturing facility at Billingham, UK at a ceremony performed by HRH The Duke of Gloucester.
The firm says the new facility, which has been built and commissioned in under 15 months, is the first of its kind in the UK, being purpose-built to utilise primarily single-use technologies for both upstream and downstream operations. It has initially been commissioned with 200L and 1000L bioreactors, with a 2000L bioreactor already planned for 2014. The firm is already working on its first customer project for the facility.
This new capacity is the latest in a series of investments at both Fujifilm Diosynth Biotechnologies' UK and Research Triangle Park (RTP), NC, US facilities totalling £30m over the last two years. New cell line development and process development laboratories have been set up at both sites, and a 1000L single-use bioreactor was installed at the RTP facility two years ago to supplement its 2000L stainless steel train for the GMP production of mammalian cell culture biopharmaceuticals.
Steve Bagshaw, Managing Director of Fujifilm Diosynth Biotechnologies UK, said: 'I am delighted that we have been able to build and commission our new GMP mammalian cell culture manufacturing facility in such a short time frame.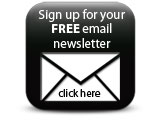 'This new capacity, using the latest single-use technologies, provides our customers with a full life-cycle offering for mammalian cell culture biopharmaceuticals from our UK site, and complements our offering in microbial-based biologics. It reinforces Fujifilm's commitment to lead the global biologics CMO industry through continuous innovation and implementation of new technologies.'
Companies