GEA Technology receives €4.5m order from Hisun to expand oncology product line capacity
The two companies have been working together on production line solutions since 2009
GEA state-of-the-art loading & unloading system for lyophilisation technology
Chinese firm Zhejiang Hisun Pharmaceutical Co (Hisun) has invested €4.5m in pharmaceutical solid dosage technology from GEA, including high-containment granulation, coating and drying solutions to expand its oncology production line capacity. This takes the firm's total investment with GEA to more than €50m since 2009.
Expanding its current production capacity for oncology treatments, Hisun will add four complete high-containment solid dosage granulation, coating and drying lines, incorporating GEA's proprietary PharmaConnect and FlexStream equipment, and machinery manufactured in Europe.
Small-scale high-containment solid dosage granulation, coating and drying line
Hisun was established in 1956 and currently employs more than 5,000 people. The company has evolved into one of the largest bulk active pharmaceutical ingredient (API) manufacturers in China, with approximately 80% of its API output being exported to North and South America, Europe and Asia.
Hisun is GEA's most important pharmaceutical customer in China. They been working together for more than six years in a variety of different application areas, including solid and liquid dosage forms, and biopharmaceuticals, with a strong focus on freeze drying. Offering finished dosage forms such as capsules, tablets and parenterals, Hisun's products include antibiotics, anti-infectives, cardiovascular and oncology treatments.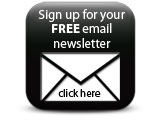 Over the years, Hisun has invested in a range of GEA's equipment, including 10 lyophilisation production lines with the latest high-specification loading systems and isolators, and high-containment granulation lines.
Featured Companies
See also