GE Healthcare Life Sciences promotes Olivier Loeillot
To the newly created position of General Manager of Asia Commercial BioProcess business
Olivier Loeillot
GE Healthcare Life Sciences has promoted Olivier Loeillot to General Manager, Asia Commercial BioProcess. In this newly-created role Loeillot will oversee commercial activities in the fast-moving Asian market for GE Healthcare Life Science's rapidly growing BioProcess business, which provides 'start-to-finish' technologies and services for the biopharmaceutical and vaccine manufacturing industry.
Loeillot now reports to Emmanuel Ligner, General Manager Global Commercial BioProcess and is based in Singapore. He takes on this new responsibility in addition to his role as General Manager of Enterprise Solutions.
Before taking on this additional Asian role, Loeillot was General Manager for Enterprise Solutions at GE Healthcare Life Sciences.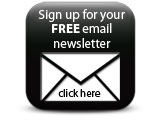 Prior to that he was at Lonza, where he held a series of senior leadership roles in general management, business development and sales.
Companies