GE Healthcare and Refine Technology sign supply and distribution agreement
Refine will use GE's hollow fibre filtration cartridges with its ATF cell retention device
GE Healthcare has signed a supply and distribution deal with Refine Technology, a US manufacturer and supplier of filtration systems for use in biopharmaceutical manufacturing.
Under the agreement, GE Healthcare will supply its hollow fibre filtration cartridges to Refine for use with its ATF cell retention device.
Catarina Flyborg, bioprocess product marketing leader at GE Healthcare Life Sciences, said the agreement is a 'platform for future collaboration, a crucial step in helping both companies meet the new and emerging demands of the rapidly-changing biomanufacturing market'.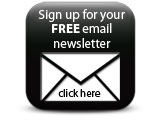 She said the collaboration would also help support the FDA's goal of achieving continuous processing across the industry.
Companies