GE Healthcare names HCA Award winner
Used IN Cell Analyser to research movement of T lymphocytes from blood stream into target tissues
The winner of the first GE Healthcare HCA Award is Michael Freeley from the Institute of Molecular Medicine, Trinity College Dublin (TCD), who investigated how white blood cells (T lymphocytes) move in the body during an immune response. Movement of T lymphocytes from the blood stream into target tissues is crucial in an effective immune response against disease-causing organisms, but their unregulated migration is a major contributor to auto-immune diseases such as multiple sclerosis, Crohn's disease and rheumatoid arthritis.

HCA Award winner Dr Michael Freeley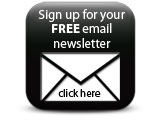 Freeley and his co-researchers used GE Healthcare's IN Cell Analyser to measure morphology and fluorescence parameters associated with the signalling pathways and proteins that regulate T lymphocyte migration. This enabled them to define the crucial proteins more rapidly and provided an easy, interpretable screen from complicated morphology readouts.

'Quite simply, the scale of work that we performed could not have been done by manual means, and we estimate that the HCA approach has increased our throughput at least 20-fold,' said Freeley.

'Capturing the same number of fields manually would have taken in the region of 400 hours instead of 20 hours; the IN Cell Analyser software is saving us a considerable amount of time.'

Joe Trask, Head of Cellular Imaging Core at Hamner Institutes of Health Services, said the excellent quality of the entries made judging very difficult.

He added: 'The winning entry showcased the immensely positive impact of HCA on research today and demonstrated how the IN Cell Analyser's technology saved invaluable time to produce high quality scientific data that, crucially, was also publishable.'

Supported by BioTechniques, the GE Healthcare HCA Award recognises the outstanding contribution of HCA to scientific understanding and celebrates its positive impact on data quality and quantity, resulting in increased productivity, deeper insights and better decisions.

The research by Freeley and his team has been published in the Journal of BioMolecular Screening.


Companies