GE Healthcare to buy Applied Precision
Finance | Equipment | Research
Expands capabilities in cellular imaging
GE Healthcare, a UK subsidiary of General Electric, is to acquire Applied Precision, a supplier of cellular imaging technologies, expanding its products and services for pharmaceutical and life science research. Financial terms were not disclosed.

Applied Precision, headquartered in Issaquah, near Seattle in the US, employs around 130 people and produces microscopy instruments with software and data visualisation tools that together provide detailed information on the structure and behaviour of live and fixed cells.

Zebrafish expressing nitroreductase in pancreatic islets imaged using the GE Healthcare IN Cell Analyzer by Steven Chen, UCSF/Small Molecule Discovery Center, US
These technologies complement GE Healthcare's IN Cell Analyzer Systems, which are used for high-throughput sub-cellular analysis in cell biology research, which is central to many areas of cell biology including drug discovery and biomarker research.

Kieran Murphy, president and ceo of GE Healthcare Life Sciences, said Applied Precision is a 'great strategic fit' with GE's Cell Technologies business.

Fixed HeLa cells imaged using the Applied Precision DV Elite system by Paul Andrews, Wellcome Trust Biocentre, University of Dundee, UK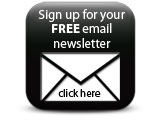 He added that the combination of GE Healthcare's expertise in cell science together with the talent of the team at Applied Precision would 'help drive the development of new technologies and create an extensive offering across the full spectrum of cell biology research'.

GE Healthcare will retain Applied Precision's facility in Issaquah.

Joe Victor, ceo of Applied Precision said: 'The worldwide resources of GE Healthcare will allow us significantly to widen our reach into new markets and provide a stronger support network for our existing customers.'

The acquisition, which is subject to customary closing conditions including regulatory approvals, is expected to close in the second quarter.


Companies