GF Piping Systems Seewis factory celebrates 50 years
To celebrate the anniversary, the plant entrance has been redesigned, ready for the return of post-COVID customer visits
Andreas Pauli, Head of Plant
GF Piping Systems' factory in Seewis, Switzerland, is celebrating its 50th anniversary as a high-tech plastic valve and actuator manufacturer.
The almost fully automated injection-molding site, employs 170 team members, providing information technology, plastics technology and polymechanics jobs to the surrounding community.
"In our 50th anniversary year, the innovations made in Seewis continue to set a benchmark for our industry and showcase the capabilities of the people of Graubünden, that is the secret ingredient behind the factory's success," said Andreas Pauli, Head of Plant Seewis for GF Piping Systems. "The pioneering NeoFlow pressure regulating valve (PRV), developed to support utilities in fighting leakage and water losses, and the all-plastic Butterfly Valve 565 that will help to revolution the water treatment market; as a cost-effective, corrosion-free lightweight alternative to metal are great examples."
To celebrate the anniversary, the plant entrance has been redesigned, ready for the return of post-COVID customer visits.
The factory in Seewis started its first production with 30 employees to supply the emerging European Free Trade Association (EFTA) markets. Officially inaugurated on 30 September 1971, within the first year, the two ball valves 340 and 342 were first produced in Seewis.
In 2019, GF Piping Systems launched the redesigned Ball Valve 546 Pro which featured a lockable lever, data matrix code, and modular design as standard, ensured the ball valve was fit for the future.
Butterfly valves made of plastic boast higher corrosion resistance and lighter weight than metal butterfly valves the company says, claiming its current product also beats metal in price.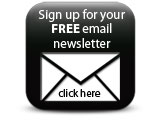 "We're extremely proud of the continuing standards of quality and innovation that our Seewis team can deliver," said Thomas Kuessner, Head of Valves for GF Piping Systems. "The new highly-reliable Butterfly Valve 565 is another fine example. Produced according to our high Swiss quality standards in Seewis and it is the best choice for optimising piping systems built for water applications and a wide range of other applications."
Companies