GS1 US appoints Greg Bylo as Vice President of Healthcare
Bylo to lead GS1 Healthcare US Industry Initiative
Greg Bylo
GS1 US has appointed Greg Bylo as Vice President, Healthcare.In this role, Bylo is responsible for leading GS1 Healthcare US, an industry-wide initiative combining pharmaceutical, medical device, provider, and patient care professionals aimed at driving the adoption of GS1 Standards for improved patient safety and supply chain performance in the healthcare industry.
The initiative is also focused on GS1 Standards implementation to support the US Food and Drug Administration (FDA) Drug Supply Chain Security Act and Unique Device Identification (UDI) Rule requirements.
'Greg will be working with industry stakeholders to understand their collective objectives and offer strategic guidance on the use of standards and technology to improve business and clinical processes,' said Siobhan O'Bara, Senior Vice President, Industry Engagement, GS1 US.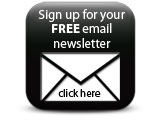 Prior to joining GS1 US, Bylo was Senior Director of Global Supply Chain Support Services at Integra Life Sciences. He also spent more than 15 years at Becton Dickinson leading sales and operations planning and supply chain planning teams.
Companies