GSK invests A$60m and creates 58 jobs at Australian plant
Will double blow/fill/seal capacity at Boronia, near Melbourne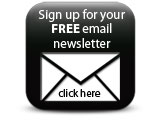 GlaxoSmithKline (GSK) will invest A$60m (US$64m; €49m) to expand its manufacturing and new drug development activities in Victoria, Australia, creating 58 new jobs by 2017.

The UK-headquartered pharmaceutical firm has had a base in Australia for nearly 130 years and is a significant contributor to the local economy, spending on average more than A$30m a year on r&d in Victoria and exporting more than A$300m a year in pharmaceutical products from the state.

GSK's Boronia site, east of Melbourne, manufactures medicines for migraine, herpes, epilepsy, smoking cessation, hypertension, asthma, pain relief and anti-virals. The site is also the company's largest site globally for the production of sterile and non-sterile liquid products using 'blow-fill-seal' (BFS) technology.

The new investment will allow GSK potentially to double its current BFS manufacturing capacity by installing new production technology at the plant. It will also support the creation of a pilot scale facility for the development of new powder and sterile liquid pharmaceutical products, enabling GSK to continue its successful r&d collaboration with the Monash Institute of Pharmaceutical Sciences in Melbourne developing next-generation pharmaceutical products.

GSK also plans to make this new facility accessible to local companies for contract manufacturing.

GSK Boronia site director Troy Webb said the investment would 'build a sustainable manufacturing capability within the local community while driving manufacturing technology'.

The Victorian government has recently released its A$55m Technology Plan for the Future – Biotechnology to promote biotechnology-enabled innovation and support the growth of Victoria's life sciences sector.


Companies