GTP Bioways invests $14m in biopharmaceutical production units
The production units fit with the French government's initiative to bring industrial activity back to France
GTP Bioways, a CDMO specialising in the production of biotherapies and nanotherapies, has announced an investment of €12m ($14m) into two biopharmaceutical production lines at its site in Toulouse.
The first line will be dedicated to production using microbial systems (bacteria and yeast). With a capacity of 300 L, it is planned to be operational in the first quarter of 2023. The line will provide the company a GMP (Good Manufacturing Practices) unit for producing proteins with therapeutic or vaccine-related applications, as well as enzymes for manufacturing mRNA vaccines and synthetic DNA. The project was reportedly awarded first prize in the Capacity Building call for proposals launched by the French government as part of the France Relance scheme. The microbial production unit project has the support of the Programme d'Investissements d'Avenir, with a €5.9M ($6.9M) backing.
The second unit is designed for the culture of mammalian cells at a scale of 10 L. With this second unit, the company will be able to produce small batches of proteins and antibodies, varying from a few milligrams to a few grams, for various applications. From Q4 of 2022, the unit will be able to manufacture biomolecules for vaccines and RMPU (raw materials for pharmaceutical use) for the production of cell therapies.
"We are one of a select group of companies in Europe who are able to provide process development and manufacturing services to biotechnology companies that are working on innovative treatments," said Eric Devic, CEO of GTP Tech. "The current biomedicine production capacity in France and Europe is not sufficient to meet burgeoning demand. By investing in domestic production lines, we can respond to this situation."
The company says the production units fit with the French government's initiative to bring industrial activity back to France. Looking beyond the current pandemic circumstances, the company says its goal is to become a preferred partner for biotechnology companies within Europe, specifically in France; thereby helping to strengthen the nation's ability to meet its own needs for biomedicines.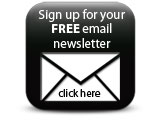 In order to be able to launch these units rapidly, the company is consulting with V3ie, a subsidiary of Validapro, who will help with the building's engineering and compliance with international regulations.
Companies