GTSO acquires cleanroom for cannabis product testing and quality control
Cannabis products will be tested for contamination, potency and breeding
Green Technology Solutions (GTSO), a cannabis technology company based in San Jose, CA, US says it has acquired a 'multi-million dollar' Class 5 cleanroom in Colorado that will serve as a centre for hygienic testing and quality control services to cannabis growers and retailers.
No further financial details have been revealed.
GTSO's CEO Wallace Browne said this lab-classified cleanroom is a germ- and pest-free environment where the company can test cannabis products for contamination, potency and breeding.
'We'll also be able to demonstrate new, environmentally friendly alternatives to pesticides and harsh cleansers used in the industry,' he added.
'These are valuable, novel services in a fast-growing industry that currently has difficulty guaranteeing its products to consumers.'
With the lab, GTSO expects to help cannabis professionals in the US refine their offerings and guarantee product purity and consistency to customers.
The company is currently evaluating its options for the location of the facility. The cleanroom was acquired without a commitment for lease.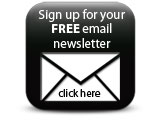 GTSO has already acquired emerging horticultural innovator Mother Parker's Soil and formed a joint venture with cannabis edibles developer Elevated Industries to deliver new products tailored to cannabis businesses and consumers.
Companies