GTS unveils agenda for free PharmaGlass workshop
The free PharmaGlass workshop takes place on 9 October 2019 and includes an exclusive update on activities to modernise USP <660>
Glass Technology Services (GTS) has unveiled the agenda for its free PharmaGlass workshop, which takes place on 9 October 2019. The event will provide an exclusive update on activities to modernise USP <660>.
Joined by expert Dr Desmond Hunt, Principal Scientific Liaison at USP, GTS' event will cover compliance, quality assurance and emerging requirements for glass primary packaging.
Hunt's presentation, titled 'Evaluating the quality of your primary glass packaging: Focus on USP chapters <660> and <1660>', will provide delegates with an overview of the structure of the United States Pharmacopoeia and content of chapters <660> and <1660>, an update on activities to modernise the glass chapters and a comparison of USP, Ph. Eur and JP pharmacopoeia with respect to glass requirements.
Industry experts from GTS will provide delegates with an introduction to glass - including composition, manufacture and processing, before building upon this fundamental glass information with key topics including hydrolytic durability, glass classification, delamination, elemental migration, common defects and glass fracture analysis.
GTS will cover compliance, quality assurance and emerging requirements for glass primary packaging
Phil Marsh, Business Development Manager at GST, said: "We're delighted to have Desmond join us for this exclusive PharmaGlass Workshop and share with us his unrivalled knowledge on the activities and changes at the USP. This is an incredibly exciting opportunity to gain an insight into the workings of an important organisation such as the USP while also receiving a wealth of pharmaceutical knowledge from our expert team."
The course is aimed at professionals in the pharmaceutical supply chain that work with glass packaging - including quality assurance and control, packaging specification and development, regulatory affairs, manufacturers and contract fillers.
Places are limited and available on a first-come-first-served basis. For further information and to book please visit the PharmaGlass event website or contact enquiries@glass-ts.com.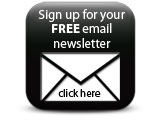 GTS is a specialist in glass analysis, testing, troubleshooting and consultancy support. As experts in glass, the laboratory is actively involved in a range of international technical committees covering key developments in glass delamination, durability and analytical methods. The laboratory is accredited to ISO/IEC 17025 and ISO 9001 quality standards and is registered with the US FDA under GDUFA for API/FDF testing. GTS provides analysis, testing, consultancy and research and development support to all parts of the glass supply chain - from raw materials to the end consumer.
Companies