Gas analyser manufacturer acquires UK's Quantitech
Aims to grow its FTIR business in the UK with the transaction
Finnish firm Gasmet Technologies, a leading manufacturer of gas monitoring equipment, has acquired Quantitech in Milton Keynes, UK, for an undisclosed sum.
Gasmet's products are used globally in regulatory monitoring, process control and environmental/safety applications, and Quantitech has been its sales and service partner in the UK and Ireland since 1995.
'Quantitech has an excellent reputation and has established a comprehensive customer base, and with the retirement of the current owner, this acquisition is designed to secure the long-term future of the business and to exploit the growth opportunities that we see in the UK market,' said Mikko Ahro, CEO Gasmet Technologies.
Established in 1983, Quantitech represents a small number of leading global manufacturers including Gasmet.
Following the closing of the deal, the company will remain at its Milton Keynes location, trading under the same name and continuing to supply the same range of products.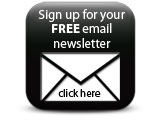 Going forward, Ahro says: 'We believe there are significant growth opportunities for Fourier transform infrared spectroscopy (FTIR) analysers in the UK, so it is our intention to strengthen the resources at Quantitech to further improve the experience and expertise that drive the company's high levels of customer support.'
Companies