Generic drugs saved the US $193bn last year
While accounting for just 27% of total drug spending on prescription medicines
Growing use of generic medicines has reduced US healthcare spending by US$1 trillion over the past decade, according to an industry funded study.
The report, produced for the US Generic Pharmaceutical Association (GPhA), found use of generic prescription drugs in the US saved about $193bn last year, an increase of 22% over 2010, the largest year-on-year increase since 1998. It also notes that the use of generic drugs now saves the US about $1bn every other day.
Last year, nearly 80% of the four billion prescriptions dispensed in the US were generic drugs, accounting for only 27% of the total drug spending.
Generic versions of central nervous system drugs, such as antidepressants and anticonvulsants, and cardiovascular drugs account for 57% of the annual savings.
Savings from newer generic medicines — those that have entered the market since 2002 — continue to increase, totalling $481bn over the past 10 years.
The Generic Drug Savings study was prepared by the IMS Institute for Healthcare Informatics, the research division of IMS Health, a provider of information, services and technology for the healthcare industry around the world.
Ralph Neas, president and ceo of the GPhA, said the findings 'are a testament not only to the generic industry's tremendous accomplishments over the past decade, but also to the even greater achievements that are still to come'.
Neas added: 'As Congress and the White House gear up for the fiscal challenges facing them in the coming year, generic and biosimilar utilisation are the best places to go for the 'offsets' that everyone will be desperately seeking.'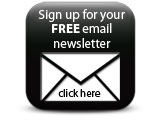 The GPhA represents the manufacturers and distributors of finished generic pharmaceuticals, manufacturers and distributors of bulk pharmaceutical chemicals, and suppliers of other goods and services to the generic industry.
Companies