Gentronix adds capacity and services through laboratory expansion
The business has added a further 2,300 sqft to its footprint at Alderley Park in Cheshire
Gentronix, a specialist toxicology CRO, has expanded its facilities to increase capacity for genetic, ocular, and skin toxicology testing and to provide additional specialist services amidst increasing global demand.
The business has added a further 2,300 sqft to its footprint at Alderley Park in Cheshire, allowing the firm to expand its offering to provide GLP services to assess chemicals for skin and eye toxicity potential using laboratory-based test systems.
Furthermore, this expansion allows the business to increase capacity for its existing GLP and screening studies within genetic toxicology, addressing continued increased market demand for its services.
Ocular damage and irritation tests using OECD 437 and OECD 492 studies, as well as phototoxicity testing services, are now being established directly within the location. The space will enable the company to expand the conduct of its in vitro 3D-skin irritation and corrosion services to GLP compliance. These services complement the existing GLP in vitro skin sensitisation studies that the firm routinely conducts: DPRA, h-CLAT and KeratinoSen.
Also housed within the space is a laboratory to support the post-life phase of Big Blue transgenic mutation studies, acquired by the business in June 2021. The company is now equipped, it says, to support its growing client base from their very first genetic toxicology screens right through to helping them manage complex mutagenicity risk assessments.
MD at Gentronix, Matt Tate, said: "Having identified the opportunity to expand our laboratory facilities at Alderley Park, we saw this as a vital part of our growth plans, enabling us to implement important new service lines and increase existing service capacity to meet continuing growth in demand.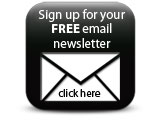 "The implementation of a comprehensive ocular and skin toxicology GLP service will enable Gentronix to expand our collaboration with our existing client base in the chemicals sector, as well as driving new business growth within cosmetics, consumer products and personal care markets; newer service sectors for Gentronix. Having the ability to deliver the assessment of corrosion and irritation potential for both skin and eye, and then follow those studies up with phototoxicity and sensitisation testing all at one site, with a dedicated and highly experienced scientific team, will deliver real value to our clients."
Companies