German CDMO to spend $84m expanding biological cGMP space
Biotechnology | Contract Manufacturing
Richter-Helm BioLogics has received investment for the new multi-product biological manufacturing facility that is expected to begin full-scale operations and manufacturing by the end of 2023
Richter-Helm BioLogics, a Germany-based, cGMP compliant biopharmaceutical CDMO, has announced the start of construction for an expansion project at its cGMP manufacturing facility in Bovenau, Germany.
Richter-Helm specialises in products derived from bacteria and yeasts. Over the past 30 years the company has gained substantial experience in the development and manufacture of different product types that include recombinant proteins and peptides, plasmid DNA, and bacterial vaccines.
The new multi-product biological manufacturing facility is expected to begin full-scale operations and manufacturing by the end of 2023.
"The market for pharmaceutical biotechnology has been continuously growing and further growth is expected. In order to accommodate demand for high-value biopharmaceutical products, Richter-Helm recently started expansion of its microbial manufacturing capacity and continues to push its overall growth strategy," said Kai Pohlmeyer, Managing Director at Richter-Helm.
The basic engineering of the new facility has been completed and the ground-breaking ceremony took place on 5 May, 2021 by the management team of Richter-Helm, who initiated construction of the new facility.
Richter-Helm and its mother companies Gedeon Richter and HELM AG will invest close to €70 million ($84m) to triple the current production capacity and expand its existing warehouse, laboratory, and administration buildings.
The specs
Currently, Richter-Helm operates two cGMP-compliant production facilities located in Hannover and Bovenau, Germany, with bioreactor capacities of up to 1,500 litres. The Bovenau expansion covers installment of two additional highly flexible and fully equipped production trains with interchangeable product flows.
Bioreactor capacities of 300 litres and 1,500 litres will be added. The production site will reach a total area of about 10,000 sqm and includes all necessary utilities and infrastructure, like QC-labs, warehouse and technical areas.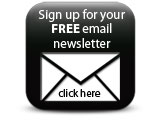 Pohlmeyer further explained: "With the addition of two new manufacturing trains, Richter-Helm is supporting the demand of its existing customers and the needs of the growing biopharmaceutical market."
Companies