German pharma raw materials supplier makes major facilities investment
Contract Manufacturing | Ingredients
Caesar & Loretz is modernising production and warehousing facilities as well as its HQ in Hilden, Germany
Construction of the new facilities underway in Hilden, Germany
Copyright Caelo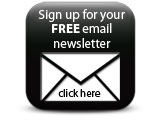 Caesar & Loretz (Caelo), a leading German supplier of pharmaceutical raw materials and medicinal herbs, is investing more than €10m in the modernisation and expansion of its production facilities, warehousing and headquarters in Hilden, Germany.
With plans drawn up by Dusseldorf-based architects pos4, the 2,4000m2 site of its current headquarters will house new modern production facilities for the manufacture of pharmaceuticals, APIs and excipients and high-quality medicinal herbs. Caelo is also building a 1,500 m2 three-storey administration building to replace the offices that were previously distributed over the Hilden site. In addition it will have a new 750m2 warehouse. The company celebrated the topping out ceremony on 24 July.
The consulting and project management company Drees & Sommer has supported the raw material producer since 2013 with consulting and audit services. Axel Heueis and Christian Könings of Drees & Sommer are managing this latest project.
Together with co-operation partner Gempex, Drees & Sommer organised the project schedule using the 3C management method. The three Cs stand for the phases of Construction, Commissioning and Compliance (GMP regulatory compliance). All three phases are co-ordinated so that the construction process is significantly less risky and more efficient, particularly with respect to GMP requirements.
With this method, the building, process planning and training activities are interlinked at an early stage. 'This pharma tailored project management method enables the smooth and expeditious execution of a project,' said Heueis.
'With this new investment, we have shown our conviction in the future of this 125 year-old plus traditional company,' said Friederike Schüller, Production Manager, Caelo.
Caelo also plans to expand its production areas at its second business location in Bonn – particularly those for ointments and active ingredients.
Companies