Gerresheimer MPS appoints chief production officer
Medical Plastic Systems division md also broadens his remit
Oliver Burgel
Manfred Baumann, managing director of Gerresheimer Medical Plastic Systems (MPS), has assumed international leadership of the German packaging firm's new sales and engineering centre, the technical competence centre and mouldmaking. He will continue as managing director and will also take international leadership of finance & controlling, IT, human resources, and marketing and legal.
Oliver Burgel is also joining the company as chief production officer, a newly created role. His area of responsibility encompasses management of the national and international production facilities, as well as of the operational excellence/Gerresheimer management system, quality management, facility management and purchasing areas.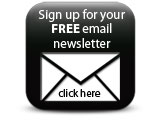 Burgel was most recently with Mead Westvaco firm Calmar as vp European Operations, Primary Plastics Operations and managing director. Prior to this he was employed in various capacities with the Düsterloh Group and with Thyssen Magnettechnik.
Featured Companies