Gerresheimer buys Brazilian pharma packaging firm
Védat will help German company expand in South America
Gerresheimer acquires Védat plant in Sao Paulo, Brazil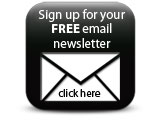 Gerresheimer has boosted its pharmaceutical plastic packaging business in South America with the purchase of Brazilian company Védat for an undisclosed sum.

Védat, based in Sao Paulo, is a manufacturer of pharmaceutical plastic packaging products and closures. It employs around 450 people and reported a turnover of €45m last year.

Germany based Gerresheimer already manufactures pharmaceutical plastic packaging and medical plastic systems for the South American market at three plants in Brazil and one in Argentina.

Gerresheimer's chief executive, Uwe Röhrhoff, said: 'Expanding in emerging markets is a key component of our growth strategy. The acquisition of Védat, a technology leader and very profitable company in Brazil, is significantly strengthening our position in the South American pharmaceutical primary packaging market. It perfectly fits our strategy of doubling our sales in the emerging markets from €100m to €200m by 2013.'

Védat's product portfolio includes plastic closures, PET bottles and other plastic containers. The majority of its customers are in the South American pharmaceutical industry.

'Now that we have the combination of bottles and closures, we can provide a fully comprehensive range of products and services to our South American pharmaceutical customers on a one-stop shop basis. Védat will help us to take an important step forward as a full-service partner for pharmaceutical plastic packaging in South America,' added Röhrhoff.


Featured Companies