Gerresheimer to expand production area in Czech Republic
Will invest €18m and create around 200 jobs at the plant in Horsovsky Tyn
Gerresheimer has extended its production capacity for medical plastic systems at its plant in the Czech Republic
German pharma and healthcare supplier Gerresheimer is extending its production capacity for medical plastic systems at its plant in Horsovsky Tyn, Czech Republic.
An additional 3,500m2 is being added to the production area in an investment of €18m and around 200 jobs will be created over the next two years, taking the workforce to around 650 people.
Uwe Röhrhoff, Gerresheimer's chief executive said: 'The scope and volume of our project work has increased considerably over the last six months. That's why we decided to make another significant extension to our Czech plant. We will be investing in additional production capacity, the optimisation of our production and logistics operations and reduce our energy consumption so that we can achieve further growth.'
Inhalers, insulin pens, lancing devices and various diagnostic systems are manufactured in Horsovsky Tyn. The modern warehouse for semi-finished products is being enlarged and equipped with cleanroom technology and the tool service is being expanded. At the same time the plant's energy consumption will be optimised by the installation of an integrated compressed air energy system. Construction work will start this year, with completion scheduled for 2013.
Gerresheimer is also currently adding production capacity at its plant in Pfreimd, Germany in an investment of around €25m.
The firm has been able to expand its plants owing to 'robust revenue growth' in the second quarter, driven by standard glass and plastic pharmaceutical packaging products for emerging markets and sophisticated products for drug dosage and administration for established markets.
In Q2 group sales grew by 10.3% to €314m, with contributions from all divisions. South America was one of the strongest regions where growth in revenues from plastic containers for tablets, powders, eye drops, nose sprays and other liquid drugs was 'exceptionally high'.
Gerresheimer's medical plastic systems business, which includes insulin pen systems and diagnostic instruments, also delivered 'very solid' results. Demand for pre-fillable glass syringes also developed positively.
Gerresheimer's adjusted EBITDA was €58.6m in Q2, 4.3% higher than the previous year. Net income after tax increased to €17.4m.
'Our medical plastic systems order book and project pipeline are looking very good at the moment and we will continue to increase our production capacity in this segment,' said Röhrhoff.
'We will also be investing in our new pharmaceutical glass container plant in India over the coming months. I'm confident that the groundwork we are laying today will take us forward into a very positive future.'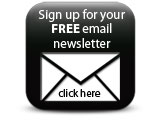 For fiscal 2012, Gerresheimer is now projecting revenue growth of 9–10% at constant exchange rates.
Featured Companies