Getting more from your training budget
With training budgets getting the squeeze, more and more companies are scrutinising the effectiveness of their training programmes, asking "are we getting value for money?" As the numbers of warning letters and consent decrees reach unprecedented levels regulators are also questioning the effectiveness of training programmes
So how effective is yours?
Well, if a recent survey is anything to go by, the answer does not make pleasant reading. McKinseys conducted a survey of more than 1400 companies, including many in the pharma sector.1
Their conclusions:
the "vast majority of training programmes are ineffective and failed to improve understanding and performance"
training methods have remained very traditional and that many companies have failed to adopt a more effective and scientific approach
clearly a lot of time and resource are being wasted and valuable training budget squandered.
Thanks to vast amounts of research into 'adult learning' it is now known how to improve training effectiveness.
In fact, NSF has been applying these principles for years in course design and delivery. This is probably why delegates keep telling us our courses are 'unique', 'memorable' and 'different'.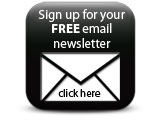 To find out more download the following whitepaper from NSF on getting more from your training budget.
References
Building Organisational Capabilities. McKinsey Global Survey Results March 2010
Featured Companies