Glide Pharma wins
Existing investors Hygea VCT and Oxford Technology VCT have made further investment in pharmaceutical firm Glide Pharma as part of a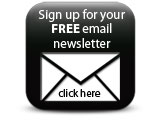 Existing investors Hygea VCT and Oxford Technology VCT have made further investment in pharmaceutical firm Glide Pharma as part of a £2.7m fourth round of funding, alongside Oxford Capital Partners and private investors.

The company has now secured funding of around £10m.

Glide Pharma a specialist pharmaceutical company focused on the needle-free administration of solid dose therapeutics and vaccines. It will use the new funds to progress its in-house octreotide programme into clinical development and to continue scale-up of its commercial manufacturing process.

The investment follows a successful clinical proof-of-concept test of Glide's needle-free solid dose injector, the Glide SDI.

The reusable Glide SDI uses a spring mechanism to administer medicines, in the form of a tiny granule supplied in a pre-filled disposable cassette, below the patient's skin where it dissolves and enters the circulation.

The company says the one-click, pen-sized device is easy to use, making it suitable for self-administration.





Companies