Glide Technologies collaborates with Cilian to develop flu vaccine
Will develop a solid dose formulation of CiFlu recombinant influenza vaccine
Glide Technologies, a UK-based development company focused on solid dose formulations of therapeutics and vaccines, will work with German biotechnology company Cilian to develop a solid dose formulation of Cilian's experimental recombinant influenza vaccine. CiFlu is delivered using Glide's patient-friendly SDI delivery device.
The firms say initial results from the collaboration demonstrate robust room-temperature stability for the solid dose CiFlu formulation, and preclinical potency testing is planned to confirm the potential for an enhanced immune response to the vaccine, before the end of this year.
CiFlu is produced in the unicellular organism Tetrahymena thermophila using recombinant DNA technology, which has the potential to increase the speed, reliability and quality of manufacture.
Together with Cilian we have the opportunity to develop safe and effective influenza vaccines that can be manufactured rapidly
Influenza vaccines are currently reformulated every year due to changes in circulating viruses, and this can take up to 28 weeks, leading to delays in the vaccination of vulnerable groups. In contrast, the CiFlu process has the potential to reduce production by at least 10 weeks.
Glide says these benefits are complemented by the firm's solid dose formulation technology, which offers the potential of improved vaccine stability removing the need for costly cold-chain distribution and storage. In addition, delivery using Glide's proprietary needle-free SDI device could enhance immune responses to the vaccine and increase immunisation rates among those with needle phobia.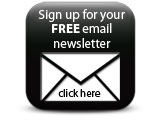 Dr Mark Carnegie-Brown, Glide's CEO, said: 'This exciting programme builds on Glide's earlier success stabilising anthrax vaccine antigens in solid dose formulations. Together with Cilian we have the opportunity to develop safe and effective influenza vaccines that can be manufactured rapidly and distributed efficiently without the need for a costly and cumbersome cold chain.'
Companies