Global online auction of Fette tablet press parts inventory
Do not miss Federal Equipment's pharmaceutical equipment auction this fall — dates still to be determined
The auction will feature tablet presses parts from the Fette models 3200, 3090, 2090, 2200 and 1200 tablet presses, as well as Stokes and Kilian equipment.
Pharmaceutical equipment auction information
Location: Cleveland, OH
Auctioneer: Harry Davis & Company
Bid online: Autumn 2017
Peview: prior preview by appointment only
Sale conducted in US$ / 18% buyers premium.
For further details contact
Michael Tousey mike@techceuticals.com / 216.658.8038
Adam Covitt adam@fedequip.com / 216.271.3500 x 115
Request an auction reminder by emailing sales@fedequip.com
Featured parts include the following:
turrets
rollers
gear boxes
main drive motors
full sets of guarding/doors
upper and lower pressure stations
discharge chutes
filomatic tables and drives
feeding hoppers
extraction nozzles
tablet ejectors
tail-over die/scrapper assemblies
dosing station assemblies and gear boxes.
See Federal Equipment Company's used pharmaceutical inventory: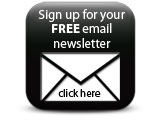 Tablet press turrets and parts
Featured Companies