Global online auction of pharma processing and support equipment
Do not miss our pharmaceutical equipment auction starting 12 December – closing 13 December
The auction features tablet presses, capsule fillers, coaters, fillers, checkweighers, vial filler, freeze dryers and more!
Pharmaceutical equipment auction information
Location: Hunt Valley, MD
Auctioneer: Heritage Global Partners
Bid online: 12–13 December
Preview: prior preview by appointment only on 4 December
Sale conducted in US$ / 18% buyers premium
Request an auction reminder by emailing sales@fedequip.com
Featured pharmaceutical items (list not yet finalised):
Solid dose
Fette tablet press
Futura tablet/capsule filler
Sweco separators
Mendel tablet coater
Zanasi capsule filler
(3) metal detectors
Hamilton mixer
Buchi spray dryer
Ferwitt mill
Guenberg oven.
R&D solids
Mendel MTC-1 tablet coater
O'Hara 24″ Accela Cota tablet coater
lyophiliser.
Packaging
all fill powder filler
Z-Med sealer
Omega bottle unscrambler
Kaps-Al capper
Boekel checkweighers
Zellerbach heat tunnels
New Jersey labeler
Mateer Burt powder filler
pillar sealers
L-bar sealer
(2) tape machines
inkjet printers.
Aseptic
IMA vial filler
west cap capper
lyophilizer
FTS systems tray dryer
(4) vial inspection machines.
Soft gel
Lee mixers
Apache tanks
vacuums.
Federal Equipment Company's used pharma inventory: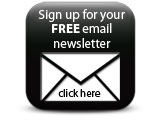 Companies