Global selection considerations for CMOs when conducting due diligence
Contract Manufacturing | Regulatory
This NSF white paper, written by Maxine K. Fritz, highlights the considerations for CMOs when conducting due diligence
Due to the increase in outsourcing manufacturing materials and product to other countries, contract manufacturing organisations (CMOs) are often engaged for pharmaceutical product manufacturing.
CMOs can offer a relatively low-cost, highly skilled and educated workforce, and with the convergence of global supply chains, it is not surprising that they continue to experience rapid growth.
This growth is sometimes aided by government incentives and the infusion of foreign and domestic capital. The industry is experiencing a period of expansion and consolidation among domestic players, while leading multinational companies also continue to expand their operations to outside the US.
However, deciding to use a CMO requires a thorough due diligence exercise conducted both as desktop and on-site reviews.
This white paper provides the fundamental factors to consider when engaging a CMO.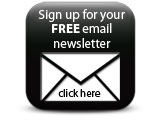 Download the full white paper from NSF.
Featured Companies