Grace to buy Synthetech for US$19.2m
Adds single-site catalyst production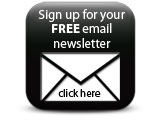 W R Grace & Co, a US supplier of catalysts, has agreed to buy Synthetech for US$19.2m.

Synthetech, based in Albany, Oregon, is a manufacturer of fine chemicals, specialising in organic synthesis, biocatalysis and chiral technologies. The company had sales of US$15.2m last year and employs 63 people.

The deal has been approved by the boards of both companies and is expected to close in the fourth quarter of 2010.

Grace says the purchase will provide it with fine chemicals expertise in chiral and peptide intermediate synthesis and expand its discovery sciences offerings to the pharmaceutical sector.

In addition, it will provide capacity for the manufacture of specialist single-site and polypropylene catalysts used to produce plastics for automobile parts, household appliances, and consumer product packaging.

Greg Poling, vice president of W R Grace and president of Grace Davison, said the acquisition eliminates the need for investing in a grassroots facility.

'Synthetech's established relationships with pharmaceutical companies and its expertise in the development-stage of patented drugs also will broaden our portfolio of products and services in our discovery sciences business,' he added.

Dr Gregory Hahn, Synthetech's president and ceo, said: 'The employees at Synthetech have worked hard over the past four years to successfully turn around the company. With the Grace agreement, we believe we have created additional value for all Synthetech stakeholders, including employees, customers, and particularly shareholders. We look forward to building a new future as part of Grace.'

Grace recently announced a multi-year agreement to supply polypropylene catalysts to Borealis, a provider of chemicals and innovative plastics solutions. The expansion of Grace's polypropylene catalyst manufacturing capacity at its Worms, Germany facility is expected to be in operation in mid-2011.


Companies