Grand River Aseptic Manufacturing expands manufacturing capacity
The contract manufacturing organisation, has signed purchase agreements to acquire land in Grand Rapids, Michigan, to expand its manufacturing capacity and serve its growing customer base
Grand River Aseptic Manufacturing (GRAM) has signed purchase agreements to acquire land to add to its growing presence in life sciences and expand its manufacturing capacity to serve its growing customer base.
The lot on Butterworth Street is less than a quarter of a mile away from GRAM's existing manufacturing facility on Front Avenue near downtown Grand Rapids and is less than a mile away from its finishing facility on Godfrey Street.
The land purchase will significantly increase GRAM's existing 40,000 sq ft. cGMP space. The purchase agreements are with two separate parties, subject to normal due diligence items and are expected to close within 90 days.
The expansion will house a state-of-the-art cleanroom space, including new isolator technology and will allow GRAM to serve its clients with high-speed, fully integrated manufacturing and packaging lines.
"The substantial growth rate that we have experienced in the last several years has allowed us to match the needs of our clients and the industry. With that growing demand, we are excited to add more manufacturing capacity, while remaining a quality-focused organization," said Tom Ross, president and CEO.
GRAM's last addition to its pharmaceutical fill and finish footprint was in 2014 with the addition of a 28,000 sq ft. facility. The 2014 expansion was in response to the need for more warehousing space, as well as a place for finishing activities.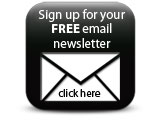 "As GRAM has grown and we have continued to add more capabilities, we've identified the need for more cleanroom space to serve our client's needs and to meet the market demand in biologics and generic pharmaceutical markets," said Nick Bykerk, VP of business development and finance.
Companies