Green Cross and Nanolek agree partnership for biologics commercialisation in Russia
Nanolek will license the technology and manufacture a number of biologics for Green Cross
Green Cross, a South Korean biopharmaceutical company, has entered into a partnership with Nanolek, a Russian pharmaceutical company, for the development and production of Green Cross' biologics in the Russian market.
Under the terms of the agreement, Nanolek will license the technology and manufacture a number of biologics for Green Cross.
The production will be organised at Nanolek's facility, a state-of-art biopharmaceutical complex built and equipped in compliance with EU GMP standards and launched in December 2014.
'This partnership is a perfect strategic fit for Green Cross' global business model,' said EC Huh, President of Green Cross. 'We are excited to work with the team at Nanolek, and to share in the longer-term commercial success of Green Cross' products as the company enters Russia.'
This partnership is a perfect strategic fit for Green Cross' global business model
Mikhail Nekrasov, General Manager of Nanolek, said: 'It is clear that biotechnologies have great potential. Their use allows us to develop more efficient and safe drugs. The global economy trends create new market conditions which define the opportunities for the provision of vitally important medication. Our project with Korean partners will make socially significant drugs more accessible and minimise the state's financial burden for the procurement of these drugs outside Russia. Making possible the domestic production of a number of biopharmaceuticals is our contribution to the implementation of the government policy in developing the Russian pharmaceutical industry.'
Russia's pharmaceutical market is one of the most attractive in the emerging European region, mainly due to its size, plus a growing economy and increasing government investment in healthcare, according to a report from Business Monitor International. The Russian market is set to grow at twice the pace of the global pharmaceutical market, with growth estimates of around 10–15% annually reaching an approximate market value of US$43–$60bn by 2020.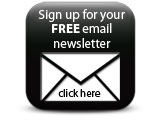 Headquartered in Yongin, South Korea, Green Cross specialises in the development and manufacturing of plasma-derivatives, vaccines and recombinant proteins.
Companies