Growth hormone therapy market favours biobetters over biosimilars, says GlobalData analyst
But high biobetter prices could facilitate the adoption of GH biosimilars
The lack of biosimilars in the growth hormone deficiency (GHD) treatment pipeline does not signify a missed opportunity, because superior products exist in the form of next-generation biologics known as biobetters, says an analyst with research and consulting firm GlobalData.
According to Lakshmi Dharmarajan, GlobalData's analyst covering Cardiovascular & Metabolic Disorders, all the drugs currently in late-stage development for GHD in the seven major markets of the US, France, Germany, Italy, Spain, UK, and Japan, are long-acting growth hormone (GH) drugs, or GH biobetters.
Dharmarajan explains: 'In spite of the patent expirations of the originator drugs, there are no biosimilars in the GHD treatment pipeline. Instead, long-acting GH biobetters will have an increased chance of market uptake upon entry, as they address the unmet need for improved compliance while offering a clinical advantage over their predecessors.
'Additionally, biobetters can be approved through the established regulatory pathways, whereas the biosimilar guidelines are still somewhat murky. While GH biobetters require more time and investment for development, the net payoff is higher when they are marketed due to their premium pricing.'
But high biobetter prices could facilitate the adoption of GH biosimilars, because these products are expected to significantly reduce treatment costs.
Biobetters can be approved through the established regulatory pathways, whereas the biosimilar guidelines are still somewhat murky
However, Dharmarajan cites Sandoz's Omnitrope, the only currently marketed GH biosimilar, as evidence that drug uptake in this treatment area relies on more than just price and is influenced by factors such as delivery options, patient assistance programmes, and company rebates to payers.
'Omnitrope was the first biosimilar to be approved in the global pharmaceutical space and despite having a 30% lower price than Pfizer's Genotropin (somatropin [rDNA origin]), the drug initially failed to penetrate the GHD treatment market,' said Dharmarajan.
'After Sandoz re-strategised the Omnitrope brand and introduced improved delivery options and newer formulations, the company was able to make inroads into the market, albeit very gradually. Nevertheless, the originator drugs continue to dominate the arena in terms of patient share.'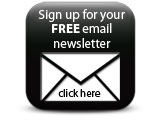 The analyst concludes that to compete in such a market, biosimilar manufacturers must make a substantial investment comparable to that for the originator drugs to build their biosimilar brand value, a risk that only the larger pharmaceutical companies can afford to take.
Companies