Halo Pharma and Altus Formulation in new formal collaboration
Combining strengths will enable companies to offer a full range of development and delivery options
Halo Pharma today has taken a minority ownership position in and established a formal collaboration with Quebec-based drug formulation and development company Altus Formulation. Altus uses proprietary technologies and approaches to solve pharmaceutical formulation and delivery problems.
Halo is focused on meeting development and manufacturing needs by offering solutions to scientific and technical challenges in the areas of pre-formulation, analytical method development, formulation, scale up, regulatory submission and commercial manufacturing. These approaches typically generate significant new wholly client owned IP.
With this new investment in, and association with, Altus Formulations, Halo takes a first step in offering an entire suite of proprietary scientific and technical solutions designed to solve intractable issues in such areas as drug solubility, bioavailability, tamper and abuse deterrence, and precisely managed drug dosage delivery. These proprietary solutions cover a wide range of non-sterile and sterile dosage forms.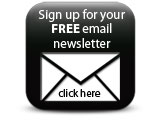 'We are delighted to have this new association with Altus as it will allow Halo to provide novel proprietary solutions to clients with difficult formulation problems in addition to those already available public domain and client originated solutions that we have historically offered,' said CEO of Halo Pharma Clive Bennett.
Companies