Harvard and Semma Therapeutics improve insulin yield from stem cells
The findings, published in Nature, may be used to improve beta cell transplants for patients with type 1 diabetes
L-R: Cell clusters before and after enrichment. After the two-step enrichment, the clusters have significantly more beta cells (in pink). Credit: Melton laboratory
Semma Therapeutics has published data demonstrating improvements in the production of beta cells (cells that produce insulin) from stem cells. Led by Harvard University researchers in collaboration with scientists from Semma, the study characterised the types of cells produced by the applicable cell differentiation methods, and demonstrated biological and physical separation methods to increase the purity of beta cells in a sample of converted stem cells from 30% to 80%.
"The implications of these findings could be tremendously important in developing effective therapies for more than 1.25 million people living with Type 1 diabetes in the US," said Bastiano Sanna, CEO of Semma Therapeutics, a biotechnology company pioneering the curative use of stem cells in regenerative medicine.
Sanna added: "We are immensely grateful to our collaborators at Harvard University, including Prof Doug Melton, whose lab showed for the first time in 2014 that stem cells could be converted to functional beta cells, and who led the research presented in this important manuscript. These findings provide a solid foundation to continue to advance Semma's mission to develop and provide best-in-class islet cell therapies for patients."
The results, published in Nature, summarise the single-cell sequencing and molecular biology used to identify genes expressed by each cell and the classification of those cells based on expression patterns.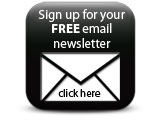 The paper also details the discovery of a protein expressed uniquely by beta cells, which was used to "fish" beta cells from the mixture, as well as a physical enrichment method developed by Semma scientists, which together were able to improve the purity of beta cells by more than two-fold.
Companies