Health Canada confirms Biolyse Pharma licence suspension
Supply of paclitaxel will not be disrupted for Canadian patients
Health Canada has confirmed that it has suspended the establishment licence of Biolyse Pharma Corporation's facility in St Catharines, Ontario, because of significant concerns with the manufacturing process discovered during a recent inspection. Injectable paclitaxel (6mg/ml), used in the treatment of certain lung and breast cancers, is currently the only drug produced at the facility.
The suspension of the establishment licence means Biolyse is not permitted to sell paclitaxel from that facility to the Canadian market until the serious manufacturing concerns are fully addressed and the suspension is lifted.
Health Canada has confirmed that supplies of paclitaxel are available from another manufacturer that is licensed to produce it in Canada. There has been no supply disruption caused by the licence suspension.
In the short term, Health Canada is allowing the Biolyse product currently on the market to continue to be used for treatment. However, Health Canada cannot be assured that future supplies of paclitaxel from Biolyse would be safe and effective for use by patients until the serious manufacturing violations are resolved.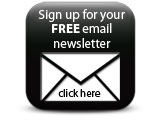 Health Canada says officials are continuing to work with the staff at Biolyse Pharma to resolve the issues identified during the inspection as quickly as possible.
Companies