Help shape the future of active microbiological environmental monitoring
Take part in this survey from Pinpoint Scientific to help shape the future of microbiological environmental monitoring
With the potential for changes in ISO14698 and drives to reduce human intervention during drug manufacturing and processing, Pinpoint Scientific Ltd would like to hear your opinion on how microbiological environmental monitoring should be performed in the future.
We invite you to participate in a survey that should take around 10-15 minutes to complete.
As a thank you Pinpoint Scientific Ltd will donate £5 to the "Save the Children" charity for each of the first 100 completed surveys.
Your feedback is invaluable and will help determine the optimal design of new air samplers required for use in controlled environments.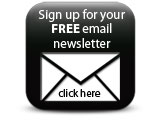 Thank you for your insight and participation.
Survey here
Companies