Hermes Pharma brings easy-to-swallow medicines to US market
The European developer of solid oral dosage forms plans to ramp up its expansion into the US market
Hermes Pharma, Europe's largest developer and manufacturer of user-friendly solid oral dosage forms, has announced plans to ramp up its expansion into the US market.
The company combines technical expertise and more than 40 years of experience in making medicines easier to take. From the development of new products through to regulatory support and manufacturing, Hermes Pharma provides customised solutions all along the pharmaceutical value chain. US healthcare companies will now be able to expand their product lines and grow their brands more easily than ever before. A newly-formed team will be specifically serving the US market and sharing the company's expertise in effervescent and chewable tablets, instant drinks, lozenges and orally disintegrating granules (ODGs).
The growing need for user-friendly medicines
Hermes Pharma's expansion into the US market comes at a pertinent time, given the FDA guidance1 released in June on improving the size and shape of tablets and capsules, as well as a recent survey2 conducted by the impartial market research firm Spiegel Institut Mannheim. The latter – supported by funds from Hermes Pharma – showed that half of the people in the US have difficulties swallowing tablets or capsules. They are often too big, become stuck in the throat, and have an unpleasant taste/odour. This causes people to chew, break up or crush and dissolve tablets before swallowing them. Worryingly, some people even stop taking their medication altogether, highlighting the impact of swallowing difficulties on compliance.
User-friendly dosage forms solve this problem, as they are easy to swallow and have a pleasant taste. They come in a choice of flavours, convenient packaging and can be easily integrated into the busy lives of modern consumers – much easier than the large and bulky 'multipacks' of tablets or capsules prevalent in the US.
From a healthcare perspective, offering patients a medication that is a pleasurable rather than a stressful experience has a positive impact on compliance. It reduces healthcare costs and thus minimises the need for repeat visits to a doctor or healthcare professional.
Lastly, pharmaceutical companies looking to innovate can do so by introducing user-friendly alternatives of current and new drugs. This is an effective way of expanding existing product lines and extending product lifecycles, as well as better meeting the needs of specific market segments (e.g. children, busy consumers, the elderly, etc.). Such an approach can breed product and brand loyalty and help to better differentiate products in the marketplace.
The timely solution
Hermes Pharma is the expert in developing and manufacturing user-friendly solid oral dosage forms. The company already supports a wide range of healthcare companies of different sizes all around the globe, including 10 of the world's top 15 global pharma brands. The company also develops and markets its own brands, which are often in-licensed by companies looking to rapidly take a product to market.
'We think that patients should be at the heart of product development,' says Dr Thomas Hein, Senior Vice President Commercial and Regulatory Affairs, Hermes Pharma. 'Now is the time to better meet their needs by turning to innovative, user-friendly dosage forms. By improving patient experience, these dosage forms provide additional value to every stakeholder, from end-users and healthcare providers, to reimbursers and pharma. We have more than 40 years' experience in this area and are excited to bring this more actively to the US market. The need and opportunity is clearly there, emphasised by the fact that many US companies have approached us over the last few years in the search for a partner capable of facilitating innovation within their product development process.'
References
1. Size, Shape, and Other Physical Attributes of Generic Tablets and Capsules, Guidance for Industry; Published by the US Department of Health and Human Services, Food and Drug Administration, Center for Drug Evaluation and Research (CDER), June 2015, Pharmaceutical Quality/CMC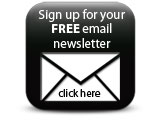 2. See www.swallowingtablets.com
Featured Companies