Hillenbrand agrees purchase of Coperion
The €408m deal is expected to close by 31 December
Hillenbrand has agreed to buy the bulk materials handling firm Coperion Group from German private equity company Deutsche Beteiligungs for €408m.
The transaction is anticipated to close by 31 December, subject to regulatory approvals.
Hillenbrand is a US-based, strategic global diversified industrial company, publicly listed on the New York Stock Exchange.
Stuttgart, Germany based Coperion manufactures compounding, extrusion and bulk material handling equipment used in the plastics, chemicals, pharmaceutical, food and minerals industries.
'This acquisition will enhance Hillenbrand's growth strategy and strengthens our position in key markets such as the plastics, chemicals, food and minerals industries. Both companies share a common vision of the future for the process equipment industry,' said Joe Raver, president of Hillenbrand's Process Equipment Group.
Coperion will join Hillenbrand's Process Equipment Group (PEG), which produces equipment and systems used in processing applications for a range of industrial markets. Its three operating companies are K-Tron, which focuses primarily on feeding and pneumatic conveying equipment; Rotex, a manufacturer of separation equipment, including gyratory and vibratory screeners and sifters; and TerraSource Global, which makes size reduction equipment, conveying systems and screening equipment, operating under the three brands Pennsylvania Crusher, Gundlach and Jeffrey Rader.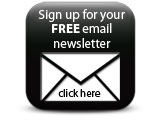 Guenter Bachmann, CEO or Coperion, said: 'For Coperion this change of ownership opens up new opportunities in markets beyond the plastics industry. It will also strengthen our business in the areas where we have been engaged in strategic execution over the past years: to reduce our dependency on the polymer industry business, expand our global sales and service network and product offerings, develop turnkey process solutions with our own system and process competence, and to improve earnings resilience.'
Companies