Hitachi buys all Acpeth Biopharma shares
Apceth Biopharma now becomes Hitachi's new European hub for cell therapy
Apceth Biopharma, a contract manufacturing organisation in the field of cell and gene therapy, has announced that Hitachi Chemical will enter into an agreement to acquire all shares of Apceth. The acquisition is expected to close in April 2019.
Founded in 2007, Apceth is a pioneer in cell and gene therapy and has developed into a leading European CDMO for Advanced Therapy Medicinal Products (ATMPs). The company facilities located in Munich, Germany, are fully compliant with all current EU ATMP regulations, BSL2 and ICH guidelines.
Acpeth's acquisition will expand Hitachi's business presence footprint in Europe, making Apceth their hub for cell therapy in Europe―the world's second-largest market for regenerative medicine after the US.
"We are very pleased to become part of Hitachi Chemical. Our combined strengths within Hitachi Chemical will allow us to manufacture complex cell and gene therapies for clients in North America, Asia, and Europe. This will allow our clients to supply patients around the world with highly needed innovative and high-quality cell and gene therapies", said Christine Guenther MD, CEO of Apceth Biopharma.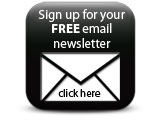 "The addition of Apceth Biopharma to Hitachi Chemical will strengthen our presence in the second-largest cell and gene therapy market in the world, and enable us to offer a truly harmonized global operation, providing our customers with ready access to new markets and maximizing the value we bring to the industry," said Robert A. Preti PhD, CEO and President of Hitachi Chemical Advanced Therapeutics Solutions, LLC and General Manager of the Hitachi Chemical Regenerative Medicine Business Sector.
Companies