Horizon Pharma to buy Vidara Therapeutics International for US$660m
US company aims to take advantage of lower tax rates in Ireland
Deerfield, IL, US-based speciality drugmaker Horizon Pharma Inc says it will buy Dublin-based Vidara Therapeutics International in a reverse merger for approximately US$660m.
The transaction will create a new company called Horizon Pharma plc, which will have a portfolio of four products marketed primarily in the US. It will be 26% owned by Vidara shareholders.
The deal, which is expected to close by the middle of 2014, has been unanimously approved by both companies' boards of directors. It is the latest in a series of transactions by pharmaceutical manufacturers aiming to take advantage of Ireland's low corporate tax rates.
Horizon follows Actavis, Perrigo and Jazz Pharmaceuticals to Ireland.
Horizon Pharma plc, which will be headed by Horizon CEO Timothy Walbert, forecasts that it will generate pro-forma full-year revenue of $250m to $265m and EBITDA of $65m to $75m in 2014.
The new company will gain privately owned Vidara's Actimmune, a biologic version of interferon, which is a treatment for chronic granulomatous disease and severe, malignant osteopetrosis, in addition to three drugs to treat different forms of arthritis, Duexis, Vimovo and Rayos.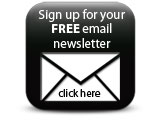 Vidara recorded net sales of $58.9m for Actimmune in 2013.
Companies