Horizon Pharma to purchase Hyperion Therapeutics for US$1.1bn
Expands orphan drug business with the addition of two treatments for rare metabolic conditions
Horizon Pharma, a Dublin, Ireland-based specialist biopharmaceutical company has agreed to purchase Hyperion Therapeutics for approximately US$1.1bn, expanding its orphan drug business by adding two treatments for rare metabolic conditions.
Horizon will offer $46 per share for the US company, which is based in Brisbane, CA.
The proposed transaction has been unanimously approved by both companies' boards of directors.
'The Hyperion acquisition will expand and diversify our product portfolio by adding two complementary orphan disease products, Ravicti and Buphenyl, and leverage as well as expand the existing infrastructure of our orphan disease business,' said Timothy Walbert, Chairman, President and Chief Executive.
He expects Ravicti and Buphenyl in 2016 to add approximately $100m to Horizon's adjusted EBITDA, including cost synergies contributing more than $50m.
The deal increases the number of Horizon's products from five to seven.
Ravicti and Buphenyl are for treating urea cycle disorders (UCDs), a collection of inherited metabolic disorders, which affect approximately 2,100 people in the US with approximately 1,100 diagnosed. A marketing authorisation application has been filed for European marketing of Ravicti. The prevalence of UCD is similar in Europe and other international markets.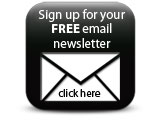 Net sales of the two drugs in 2014 reached $113.6m.
Companies