Hosokawa Micron opens toll processing suite
Contract Manufacturing | Equipment | Packaging
For chemical and food applications
Hosokawa Micron has opened a new dedicated toll processing suite at its UK headquarters in Runcorn, Cheshire to accommodate increased demand for milling of chemicals.

The facility includes three separate toll processing rooms allocated to chemical and food applications.

'We have responded to the increased demand in the market for flexible and efficient toll processing by designing a series of processing rooms capable of single or multi-stage processing, variable process stage configurations and fast turnaround,' said Kathryn Hipkins, Technical Centre manager, Hosokawa Micron.

'The toll processing suite design allows for process isolation, full product containment, batch validation and tracking as well as in house product analysis, testing and process evaluation.'

Hosokawa Micron has opened a new dedicated toll processing suite at its UK headquarters in Runcorn, Cheshire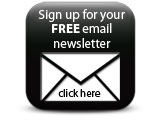 The food processing rooms are BRC Global Standard-Food 2005 registered for the receipt, milling/size reduction and packing of dry powders for the food industry and are capable of powder and particle processing of batches from a few kilos to several tonnes.

'The modular design of the processing rooms and availability of interchangeability of a wide range of different pieces of equipment means we are able to offer contract processing services from single process requirements to complete process line services. We offer a round the clock service to ensure our customers have a fast turnaround and reliable service to meet their short or long term processing needs,' Hipkins added.

Hosokawa Micron's toll processing service is supported by an in-house test centre and is accredited to ISO9001.


Companies